LawPracticeZA is a web-based ("cloud") Billing and Matter Management application with integrated business and trust accounting for law firms in South Africa and Botswana.
Continually honed in daily use by thousands of users (of all legal specialities including advocates)
Seamless controls built-in for ease and accuracy
Start using now and work from anywhere, anytime

Learn more » Get Started for Free » Request an online demo »
Users and Testimonials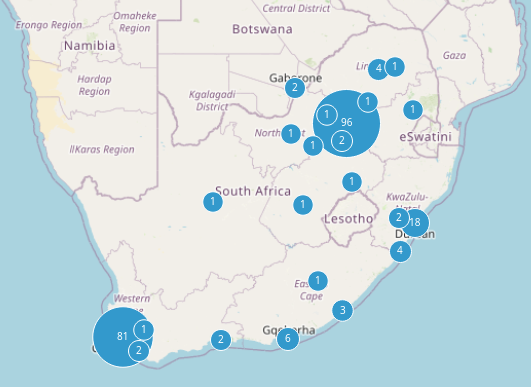 Attractive and Easy to Use but don't be deceived
LawPracticeZA's simple interface belies a powerful, complex system with a great deal of automation and controls for maintaining accounting and data integrity.
LawPracticeZA…
makes managing matters a breeze
makes recording fees quick and easy to do at the time they happen, or later
produces beautiful and professional proformas and invoices in seconds
You can evaluate LawPracticeZA for yourself right now. Head down to Get Started and after a quick review process you will have your own private instance of LawPracticeZA, with some sample data to play with, and a full manual. No hardware or software to install, instant access via your browser, whether using an Apple Mac, PC, Tablet or smartphone. Connect from anywhere, at home or at the office.
LawPracticeZA is Software-as-a-Service (SaaS)
Completely browser-based
Hosted locally in South Africa
Private and Secure
Liberating, Effective and Time-Saving
Enables you to work securely from anywhere with internet
Gives you the freedom to use whatever device or operating system you like
Keeps fee earners on their billing targets
Encapsulates all the right accounting controls you need to maintain your records with accuracy and integrity as things happen
Keeps your data safe
Liberates you from dependence on expensive and unreliable on-site support
Offers unlimited online support
LawPracticeZA's Features Batteries included
✓ Billing and Time-Keeping

with work-in-progress, quotations and pro forma invoicing

✓ Fee Earner Targets
✓ Matter Diary and Timesheets
✓ Full Business Accounting
✓ Full Trust Accounting
✓ LPC 86(4) Investment Accounting

formerly Section 78 2(A)

✓ Multiple Currency

Bill and receipt in any currency

✓ Matter Attachments

Store files and notes on matters securely

✓ Website Integration

let your clients and suppliers submit their company info through your firm's website

✓ Securely hosted in RSA

on expertly managed private server infrastructure with backups and tight security regime

✓ Works on all major devices and operating systems
✓ Backups included
✓ Document Automation

for cost estimates, letters of engagement and more

✓ No installation or special IT required

save on call-out fees and risky onsite servers which are vulnerable to ransomware

✓ Streamlined FICA information collection
✓ Recurring Billing

for retainers and subscription services

✓ Bulk invoice and statement emailing

with bounce monitoring

✓ Bank Reconciliation

with automated imports from all SA banks

✓ Opt-in Integrations

with e4, Google Calendar, Microsoft O365 Outlook Calendar, Paper Cut, Softlog … and we're always working on more

✓ Free conversion from legacy system
✓ Unlimited online support at no extra charge
✓ Payroll

Generate payslips, manage leave and UIF for your firm's staff
Privacy and Security
You are our customer, not our data.
LawPracticeZA is a 100% self-financed, family-owned business based here in South Africa. LawPracticeZA makes extensive use of open-source technology for security and quality reasons. Our suppliers do not have access to the data you entrust us with and it is deployed on infrastructure that is under only our control. This means that your data is not shared with other companies or services, other than the third-party integrations, like Google or Office 365 Calendar, which you may choose to enable, explicitly. Even with these integrations enabled, the minimum data is shared in order for the integration to function. For example, with calendar integrations, only the information necessary for syncing of diary entries is shared.
We do not sell your data to anyone, ever, and we do not share summary information or other types of aggregated or analytical reductions of your data with anyone, aside from broad, anonymised measurements we use for marketing purposes which you may see on this website (such as number of firms using LawPracticeZA, approximate geographical distribution, etc). Our staff are able to access data on a need-to-know basis only in order to provide you with service and support, for the purposes of using our product safely and effectively. We are committed to the highest levels of privacy and security for you, our LawPracticeZA user.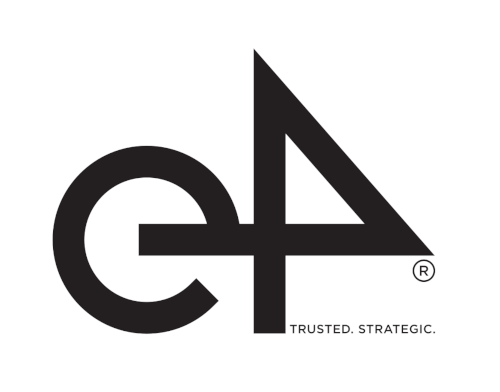 Good News for Conveyancers
LawPracticeZA is integrated with e4 Transfers and e4 Bonds. This integration eliminates duplicate financial capturing between conveyancing and account management systems and dramatically increases the efficiency and accuracy of client and matter accounts.
The integration requires a special e4 user to be added to your LawPracticeZA instance at no additional cost. Contact us if you need assistance setting up the integration.
Recent Updates from the Developers Continuous Improvement
Developer-Friendly
LawPracticeZA has been built with an API-first approach. All business logic operations and data IO can be performed securely over our secure RESTful JSON API mounted at /api. This means that developers are free to integrate LawPracticeZA with other systems such as document generation, business management, customer relationship management, etc. See the API guide in our manual for further reading.
Pricing
Viva totally transparent pricing, Viva! Prices quoted are per month ex VAT, for the "full monty" - we do not charge per module. We do not charge extra for integrations to third party software (however third party software may have its own costs/subscriptions)
Base Price Includes all bookkeeper, admin/support staff & auditor logins
R1056
Per Lawyer (attorney, candidate attorney or advocate)
R528

As many bookkeeper, auditor and admin logins as you like - after the base price you only pay per lawyer
Annual increase never more than prevailing inflation rate
No long term contract - 1 month notice to cancel only
Read-only access to your data for 6 months after cancellation
No special hardware or maintenance, just use your favourite modern browser
Benefit from continuous improvements at no extra cost